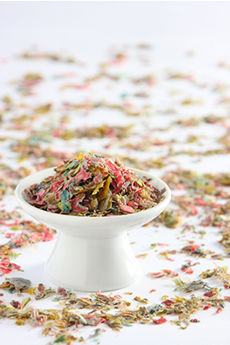 Irezumi is a form of art that is hard to go down to posterity. Because it is tattooed on living bodies and disappears with them. Here are various items related to such irezumi.

"Scabs"

Scabs developed from irezumi are colorful depending on the colors tattooed on the body.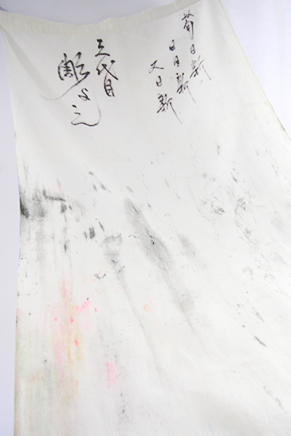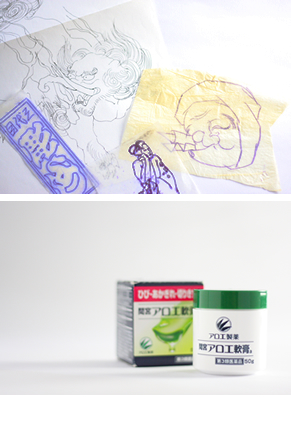 The item on the left is a loincloth I wore while tattooing. The items in the upper right are sketches and pieces of tracing paper that are used to transfer them on the skin. Aloe ointment in the lower right soothes redness of skin after tattooing.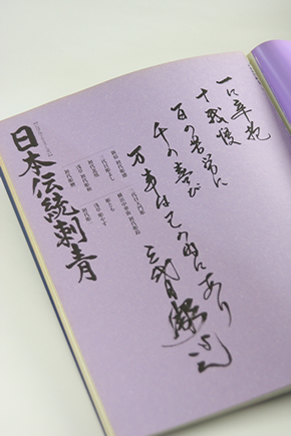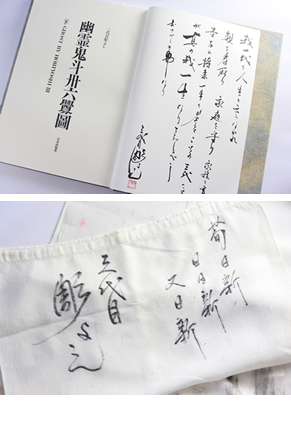 These are some examples of calligraphy done by Horiyoshi-III. He wrote it on my loincloth after completion of tattooing.