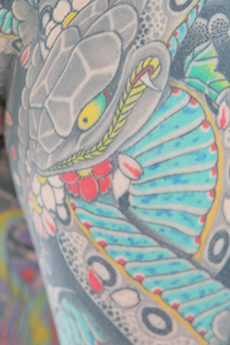 Horiyoshi-III is Japan's leading tattoo master, who is in Yokohama. He is one of the few hori-shies in Japan who has the ultimate hand-tattooing technique.

Irezumi is supposed to be tattooed over long periods of time. Once you find the right tattooist for you, you can throw yourself into his arms and establish a trust relationship with him.

"Talent and Experience"

The sketch is not for tracing but for forming an image when the design is put on the skin. If you trace the lines, the painting freezes.

To draw lively paintings, he starts tattooing after erasing all of the sketches which were transferred on the body.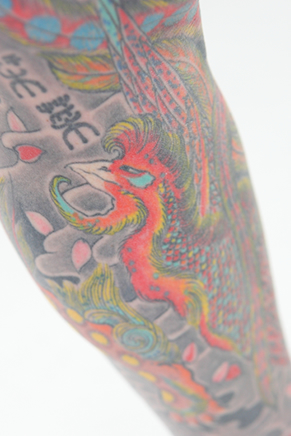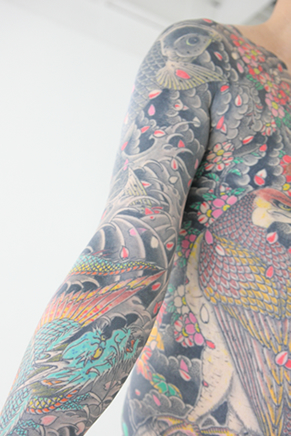 As for sacred bird (hou-ou) on the left, he draws the sketch directly on the skin with a brush pen, because he has drawn it hundreds of times.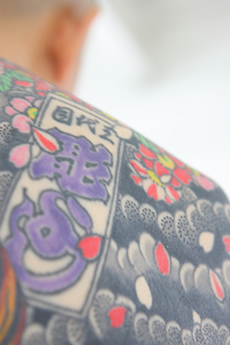 "Nameboard"

Unframed tattooing often doesn't come with the nameboard, but framed tattooing comes with it.

I chose purple because I hadn't had it at that time.
Horiyoshi-III is tattooing in this valuable movie.