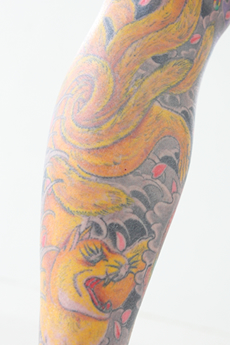 For example, the design of a decapitated head ends up only grotesque if it is tattooed by an immature hori-shi. If it is done by a masterful hori-shi, it turns out to a charm against evil.

"Nine-Tailed Fox"

In China, nine-tailed fox is associated with a negative image of collapse of the country. In Japan, however, it is considered as an auspicious animal. Legend has it that it comes into existence when the emperor's virtue extends to people, beasts and birds.

9 is the luckiest number in China, so I had it tattooed as the god of productiveness and money making.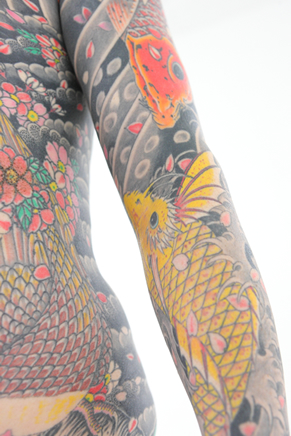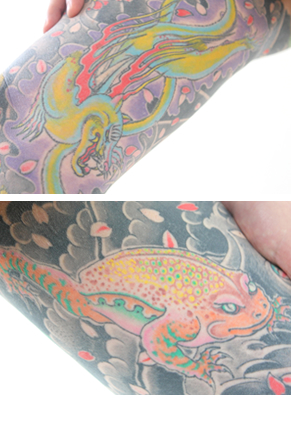 "The gateway to the upper stream" on the left was tattooed for the first time in Japan. The design in the upper right is "tou-kou," which is drawn on the ceiling of the throne of the Hall for State Ceremonies, where the emperor accedes to the throne. "Three-legged frog" in the lower right is an auspicious animal symbolizing money saving.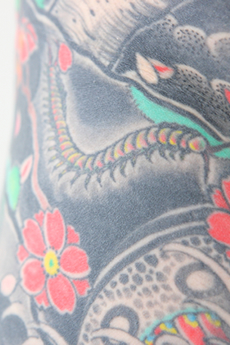 "Centipede"

Centipede is a helpless venom insect, but it keeps moving even when it gets amputated a dozen times. It symbolizes strength. It is also regarded as the skill of striking gold mine.

I wanted to have a centipede so bad on my body.